Big Onion Wrap-Up, from the marketing geniuses who brought you the KFC Double Down...
Chicago is awesome. There's so much to see and do, and so much of it is within walking distance. The food we had was great, and every dining experience was excellent, or at least memorable (in a good way). Nancy covertly snapping photos of ikura and uni at the sushi place. Explaining traffic wave propagation to new friends at an Italian wine bar. Attempting one more bite of deep-dish pizza. Stopping again for one last romantic date with sushi.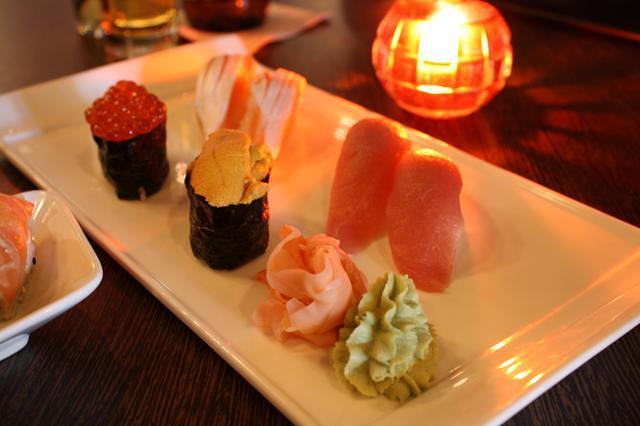 For some reason, the city really isn't that intimidating. It really is a whole other world to us Yoopers, but people are friendly, public transportation is easy to use, and business owners are very service-oriented. Drinks are consistently expensive, but food isn't. The 10.25% sales tax takes some getting used to, however.
My favorite part of the trip might be our visit to the Chicago Museum of Science & Industry.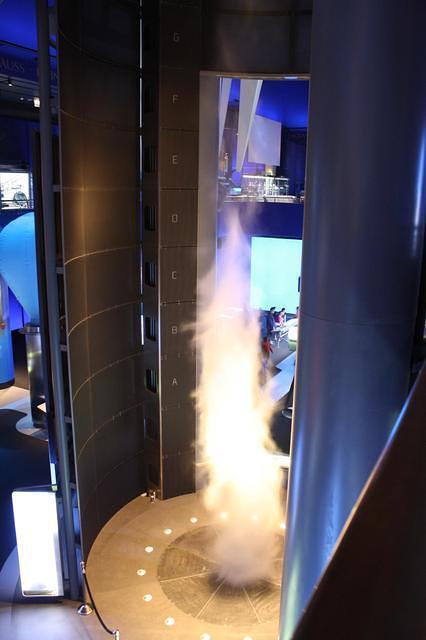 Initially it seemed like a children's museum, because it was swarmed with kids that day and because most of the exhibits we saw first were aimed at young audience. But there were so many other amazing exhibits, including some of the classics like the human body cross-sections (unsettling to me, but very intriguing). Between the rest of the body exhibit, the Farm Tech area (tractors!), a fully-automated working assembly line, locomotives, weather simulations, and newborn chicks, five hours flew by like 30 minutes.
In all, it was a memorable trip, and I'd love to go back soon. It's part foreign and exotic, but part familiar and friendly too, and all thoroughly enjoyable.