*Tim Taylor throat noise*
Nancy really surprised me with an awesome set of Makita lithium-ion tools for Christmas. It's a very nice set that includes an impact driver (now I can be just like the guys on those home improvement shows), a 2-speed 1/2" drill with a hammer setting, a really nice 6-1/2" circular saw with a cast alloy base, a flashlight, three 18-V battery packs, and a quick charger. Oh, and some fancy luggage.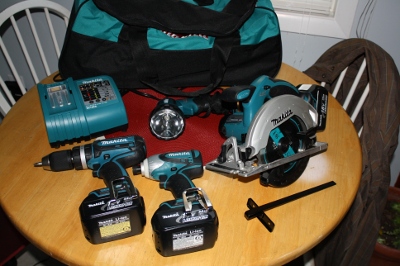 Makita really nailed it with this combo, and didn't skimp on any of the tools even though it was sold as a set. I think some of my old power tools will be jealous they never get used (like my corded Milwaukee circular saw). Battery-powered tools have gotten really amazing.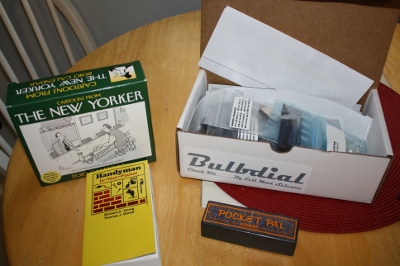 Oh, and a lot of other great stuff, including a Bulbdial clock from Nancy's folks. I can't wait to put it together.
Thanks, everybody!